Lafourche Parish Sheriff Craig Webre announced two of three suspects wanted for attempted murder and armed robbery are now in custody, including one previously unidentified male suspect. Cody Dantin (age 30) of Thibodaux was arrested Wednesday morning. Detectives identified the unknown male suspect as Preston Law (age 36) of Gray, and he was also arrested Wednesday morning.  Amber Scott (age 32) of Thibodaux remains at large.
Early Thursday morning, March 8, a man had reportedly driven himself to the hospital after receiving injuries during a robbery. An investigation revealed that, for a few days prior, the man had been exchanging messages with Amber Scott who invited him over that night. When he arrived, Cody Dantin was there holding a rifle, and another man wearing a mask was holding an aluminum baseball bat. The masked man, later identified as Preston Law, began striking the victim with the bat as Dantin pointed the firearm at him. Dantin and Law allegedly stole the victim's cell phone, shoes, and wallet containing cash, and they made statements indicative of a desire to kill the victim. The victim was able to escape the residence to his vehicle to get assistance. As the investigation progressed, detectives obtained warrants for Dantin and Scott for Attempted First Degree Murder and Armed Robbery.
Then after 9:15 p.m. on Tuesday, March 20, LPSO deputies and officers with the Thibodaux Police Department began a pursuit with Dantin who was driving a truck on St. Charles Street in Thibodaux. Dantin continued southbound onto LA Highway 1, and units from Louisiana Probation and Parole and Louisiana State Police arrived to assist. Dantin later turned onto St. Charles Bypass Road in Thibodaux and abandoned the truck in the 700 block, continuing on foot. Law enforcement officers searched the area for several hours but were unable to locate him. Then, on Wednesday morning, deputies learned Dantin was back at his residence. He was found hiding under the residence and taken into custody without further incident. Dantin was transported to the Lafourche Parish Detention Center where he was booked on the aforementioned warrants for Attempted First Degree Murder and Armed Robbery. His bond is set at $4.5 million. Investigators say he is facing additional charges, including charges related to the pursuit.
As the investigation into the initial incident continued, detectives identified the third suspect as Preston Law. Investigators made contact with Law on Wednesday, March 21, and he was also taken into custody. He was booked into the Lafourche Parish Detention Center on charges of Attempted First Degree Murder and Armed Robbery. His bond is set at $150,000.
The third suspect, Amber Scott, is still at large, and the bond on her warrants is also set at over $4 million. Anyone with information on her whereabouts is asked to submit a tip anonymously through Crime Stoppers Bayou Region by phone at 1-800-743-7433 or online at www.crimestoppersbr.org. Tips can also be submitted using the P3 Tips app on your mobile device. Tipsters could be eligible for a reward of up to $1,000 in cash if the information leads to an arrest.
Dantin and Scott have extensive criminal histories with more than a dozen arrests each in Lafourche Parish. Dantin's prior charges in Lafourche Parish include weapons and drug charges, assault, and battery, as well as multiple theft and DWI charges. Scott's previous charges include various drug charges, theft, and obstruction of justice. Law has no prior criminal history in Lafourche Parish.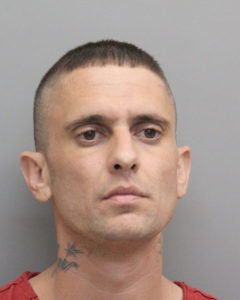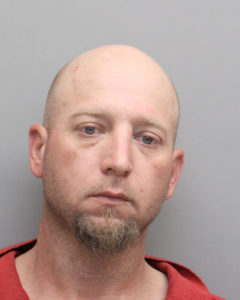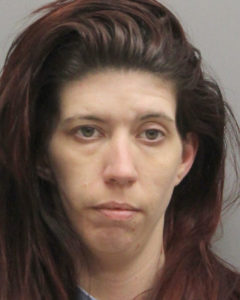 UPDATE: Two Men Arrested, Female Sought in Attempted Murder and Armed Robbery Case