Lafourche Parish Sheriff Craig Webre announced a Baton Rouge man has been arrested for the robbery of a discount store in Thibodaux. Glen Barnes faces a charge of First Degree Robbery in Lafourche, and he also faces several charges in Assumption Parish.
At around 7 p.m. on Friday, March 23, deputies responded to a robbery at the Dollar General store at 2041 St. Mary Street in Thibodaux. Deputies learned a man, later identified as Glen Barnes, told the cashier at the register that he had a gun, and he demanded cash. He then took the cash, as well as a box of diapers, and fled the scene in a white car headed toward Assumption Parish. The total amount of cash and merchandise reportedly stolen was less than $600.
Deputies sent out a description of the suspect and his vehicle to law enforcement agencies in the area. Within minutes, deputies with the Assumption Parish Sheriff's Office took Barnes into custody following a pursuit which ended when Barnes crashed into the police jury complex at LA 1 and Franklin Street. According to Assumption Parish Sheriff Leland Falcon, Barnes was arrested and charged with Aggravated Flight form an Officer, Felony Simple Criminal Damage to Property, and three counts of Resisting an Officer. Additionally, Barnes faces several traffic violations from Louisiana State Police in reference to the crash. Barnes is currently being held on those charges in the Assumption Parish Detention Center. He is additionally being held for Lafourche Parish for the charge of First Degree Robbery. His bond on the robbery charge will be set at $30,000.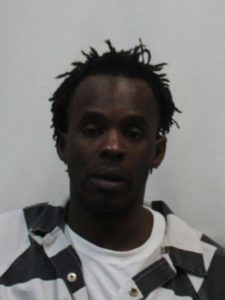 Man Arrested in Assumption Parish after Robbing Thibodaux Store