Lafourche Parish Sheriff Craig Webre reported an inmate who escaped from the Lafourche Parish Detention Center Wednesday evening was captured within a few hours of his escape. Inmate Donald Jackson (age 50) was located in the area of Johnson Ridge in Terrebonne Parish.
Jackson was initially arrested by Thibodaux Police on Monday, April 9, for Felony Theft by Shoplifting and Resisting an Officer, and he was found to have a warrant for Misdemeanor Theft in the City of Thibodaux. Officers also found Jackson was wanted in Terrebonne Parish for five counts of Felony Theft, three counts of Issuing Worthless Checks, and 1 count of Resisting an Officer. He was booked into the Lafourche Parish Detention Center on Monday. Jackson was assigned to the trustee dormitory at the jail due in part to him having previously been assigned as a trustee at the Detention Center and also in part due to him being considered a low risk for escape. Due to this assignment, he was afforded opportunity to access less restrictive parts of the facility.
At around 7 p.m. on Wednesday, Jackson exited the Detention Center facility through the kitchen, and walked to a portion of the perimeter fence inmates normally do not have access to which he then scaled to escape. A white SUV passing by the area stopped and picked up Johnson, transporting him away from the facility. Investigators began working to track him down and established that he was in the Johnson Ridge area in Terrebonne Parish. With assistance from the Terrebonne Parish Sheriff's Office and Louisiana Probation and Parole, deputies located Jackson in that area shortly after midnight, and he was taken into custody.
Due to being arrested in Terrebonne Parish, Jackson was booked into the Terrebonne Parish Criminal Justice Complex where he remains at this time. His bond on the charges in Terrebonne is set at $134,300. Upon his return to Lafourche Parish, he will be booked with Simple Escape in addition to the aforementioned charges for Thibodaux, and his bond amount in Lafourche will increase to $60,750.
The investigation is continuing into the white SUV, which appears to have exposed sheet metal in several places on the vehicle. Anyone with information on this vehicle and its possible owner or driver asked to submit a tip anonymously through Crime Stoppers Bayou Region by phone at 1-800-743-7433 or online at www.crimestoppersbr.org. Tips can also be submitted using the P3 Tips app on your mobile device. Tipsters could be eligible for a reward of up to $1,000 in cash if the information leads to an arrest.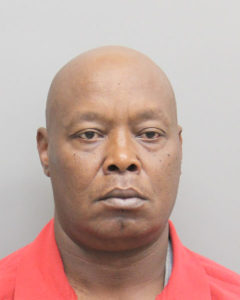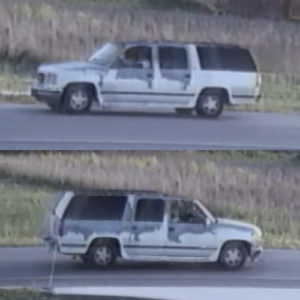 Detention Center Inmate Arrested Following Escape Wednesday