Lafourche Parish Sheriff Craig Webre announced a man wanted for stealing several hundred dollars of merchandise from a Mathews department store has been identified and is in custody. Matthew Gasser (age 35) of Theriot was identified via an anonymous tip through Crime Stoppers Bayou Region.
On March 24, 2018, a man, later identified as Gasser, stole a shopping cart full of items from the Walmart Supercenter located at 4858 Highway 1 in Mathews. The man arrived to the parking lot at around 5:45 p.m. and left the business with the several hundred dollars in merchandise over an hour later.
The Lafourche Parish Sheriff's Office released photos of the suspect and his vehicle. This led to numerous tips being submitted to Crime Stoppers Bayou Region identifying the suspect as Matthew Gasser, and deputies obtained a warrant for his arrest.
Gasser was subsequently arrested on April 8, 2018, in Terrebonne Parish for Domestic Abuse Battery Involving Strangulation. He will be charged with Theft of Goods in relation to the incident in Lafourche Parish. He is currently being held on $30,000 bond in Terrebonne and will be transferred to Lafourche Parish upon his release.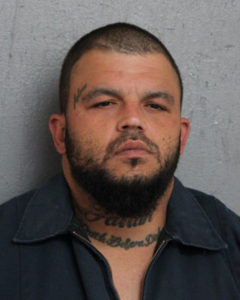 UPDATE: Department Store Thief Identified and in Custody