Lafourche Parish Sheriff Craig Webre announced the arrest of Eric Ponthieux (age 17) of Thibodaux for Third Degree Rape.
Through investigation, detectives learned Ponthieux had sexual intercourse with another person without that person's consent on April 12, 2018. When questioned, Ponthieux admitted to sexual contact with the victim against the victim's will. A rape kit (test) was conducted at a local hospital and the results are pending.
Ponthieux was arrested and charged with Third Degree Rape. He was booked into the Lafourche Parish Detention Center, and his bond is set at $20,000.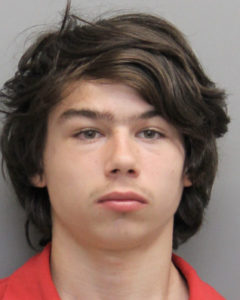 Thibodaux Teen Charged with Third Degree Rape