Lafourche Parish Sheriff Craig Webre announced deputies charged five people with DWI offenses in a 24-hour period. Oscar Pinto (age 57) of Des Allemands was arrested for a second DWI offense, and four others were also charged with DWI offenses.
The first incident occurred just after 12:00 a.m. on Wednesday, April 25. Deputies responded to a disturbance at a residence on Bridge Road in Des Allemands. Deputies arrived at the residence and learned the person causing the disturbance, Oscar Pinto, had left the residence in a white truck. While on scene, Pinto returned to the residence in the truck. Deputies made contact with him and noticed a strong odor of an alcoholic beverage on his breath. Pinto performed poorly during a field sobriety test, and a breathalyzer test showed his blood alcohol level to be at .144g%. Pinto was booked into the Lafourche Parish Detention Center and charged with DWI (2nd Offense), open container, and expired driver's license. He was released on Wednesday after posting $2,200 bond.
The final incident occurred just before 10:30 p.m. on Wednesday in Cut Off wherein Troy Thibodaux was charged with DWI (2nd Offense). The following individuals were also each charged with DWI offenses on Wednesday: Dustin Goff (age 23) of Labadieville, Heather Bates (age 25) of Raceland, and Esmeralda Valenzuela (age 27) of Thibodaux.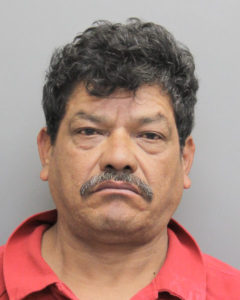 Deputies Charge Five Individuals with DWI in 24 Hours