Lafourche Parish Sheriff Craig Webre announced the arrest of Toby Benoit, 37, of Bayou Blue for sexual battery of a juvenile.
On May 15, 2018, the Lafourche Parish Sheriff's Office received a report that Benoit had inappropriately touched a juvenile. Following an investigation by juvenile detectives, a warrant was issued for Benoit's arrest.
On Monday, May 21, Benoit turned himself over to authorities. He was booked into the Lafourche Parish Detention Center with one count of Sexual Battery (Forcible Fondling). His bond is set at $250,000, and he is also being held for Louisiana Probation and Parole.
Due to the nature of the allegations, no further details will be released.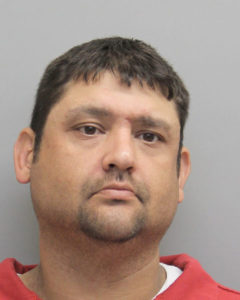 Bayou Blue Man Arrested for Sexual Battery of a Juvenile