Lafourche Parish Sheriff Craig Webre announced two Raceland men have been arrested in connection with an investigation into the theft of personal watercrafts. Chaz Rodrigue, 29, and Marvin Sevier, 27, both of Raceland, face charges stemming from the investigation.
On May 18, 2018, deputies observed a truck, which was reported stolen in Terrebonne Parish, traveling on U.S. Highway 90 in Raceland with a Yamaha WaveRunner watercraft on a trailer in tow. As deputies attempted to make a traffic stop, the driver, later identified as Rodrigue, proceeded to LA Highway 308 and continued northbound until confronted with a bridge closure. Rodrigue turned into a cane field and eventually abandoned the vehicle, continuing to flee on foot. Deputies apprehended Rodrigue moments later. He was found to have methamphetamine, marijuana, and a stolen, loaded handgun in his possession. The personal watercraft was one of a pair recently stolen out of St. James Parish.
Rodrigue was booked into the Lafourche Parish Detention Center. He was charged with three counts of Illegal Possession of Stolen Things, Illegal Possession of a Stolen Firearm, Possession of a Firearm by a Convicted Felon, Illegal Carrying of a Weapon in the Presence of a Controlled Dangerous Substance, Resisting an Officer, no ignition interlock device, and no driver's license, as well as Possession of Methamphetamine and Marijuana (2nd Offense). His bond is set at $116,550. Rodrigue was also booked on a Contempt of Court warrant for the Town of Lockport for which he has been ordered to pay $100 in fines and costs. He is also being held for Terrebonne Parish where he is wanted for Aggravated Flight from an Officer, Illegal Possession of Stolen Things and several other charges.
Later that evening, deputies located the other watercraft stolen out of St. James Parish near Sevier's residence. As deputies approached the residence attempting to make contact, Sevier ran out the back door, but he was quickly apprehended. Sevier was found to have a handgun with an obliterated serial number in his possession. He was booked with Illegal Possession of Stolen Things and Possession of Firearms with an Obliterated Mark. He was subsequently released Tuesday, May 22 after posting $20,000 bond.
Detectives are also investigating the theft of a trailer and two Yamaha WaveRunner watercrafts during the early morning hours of May 15, 2018. The trailer and watercraft were found wrecked and abandoned just off LA 1 on May 16 near the Champagne-Harrelson Bridge in Mathews. Witnesses said the trailer detached from a truck near the intersection, and the driver fled the scene. Rodrigue and Sevier are considered persons of interest in that investigation.
The investigations into these incidents are continuing. Anyone with further information on these incidents is asked to submit a tip anonymously through Crime Stoppers Bayou Region by phone at 1-800-743-7433 or online at www.crimestoppersbr.org. Tips can also be submitted using the P3 Tips app on your mobile device. Tipsters could be eligible for a reward of up to $1,000 in cash if the information leads to an arrest.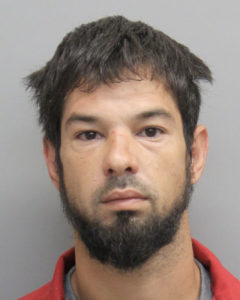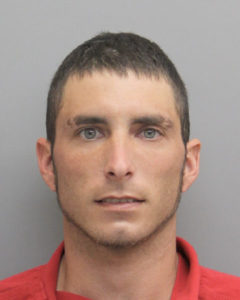 Two Men Arrested in Connection to Theft Investigation of Personal Watercrafts