Lafourche Parish Sheriff Craig Webre announced deputies assisted federal agents in the apprehension of a Raceland man for a federal firearms possession violation. Samuel Luck, 40, was arrested on Wednesday, June 13 by agents of the U.S. Department of Justice Bureau of Alcohol, Tobacco, Firearms, and Explosives.
Over the past 18 months, Luck has had multiple encounters with the Lafourche Parish Sheriff's Office and the Thibodaux Police Department. In the encounters with LPSO deputies, he exhibited erratic behavior, used racial slurs toward officers, and spit at them. He was also observed to be open-carrying a firearm during several encounters. He had also made statements indicative of a desire to resist arrest if ever confronted. In February 2018, LPSO served Luck with a notice of wage garnishments in reference to a civil lawsuit.
While deputies found Luck had broken no state criminal laws in these instances, officials had a growing concern for officer and public safety due to the totality of the circumstances.
Investigators looked into Luck's criminal records and found a history of violence in Kentucky which included a 2002 indictment for two counts of attempted murder and a 2004 domestic violence conviction. According to Title 18 of the United States Code, a domestic violence conviction would prohibit the defendant from possessing firearms. After making this discovery, the Lafourche Parish Sheriff's Office notified ATF. This notification is customary as part of LPSO's cooperative effort with federal authorities to attempt to keep firearms out of the hands of prohibited possessors.
On Wednesday, June 13, with assistance from LPSO, ATF agents took Luck into custody just outside his residence on LA Highway 1 in Raceland.
"This incident is another example of our ongoing efforts to keep firearms out of the hands of prohibited possessors," said Sheriff Webre. "While the laws we helped create at the state level do not apply in this case due to his domestic violence conviction being in Kentucky, the federal possession prohibition does apply. Considering the growing concern for public and officer safety, we appreciate the response by the ATF who have been our long-standing partners in this effort."
Kentucky court records show Samuel Luck was indicted by a Grand Jury in 2002 on two counts of attempted murder for a shooting incident in which two women were injured. He spent 265 days in jail, and he pled guilty to misdemeanor charges in that case. He received a one-year suspended sentence with credit for time served. Luck's criminal history also includes arrests in Kentucky for resisting officers, perjury, hindering prosecution, harassment, and theft. He was also arrested by Louisiana State Police in Terrebonne Parish in 2011 for Cultivation of Marijuana and Possession with Intent to Distribute Marijuana.
[/caption]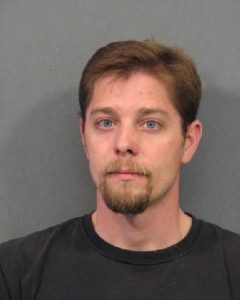 Raceland Man Taken into Federal Custody for Illegal Firearm Possession