Lafourche Parish Sheriff Craig Webre announced the arrest of a Raceland woman for stealing money from donation boxes at a church. Gabrielle Griffin, 34, of Raceland is charged with theft and property damage in the incident.
On the morning of Saturday, June 23, deputies responded to a church in Raceland in reference to someone having stolen money from donation boxes. Upon arrival, deputies learned a woman was captured on surveillance video breaking into a donation box in a candle room at the church at around 5:15 p.m. on June 21, 2018. Deputies also learned a "poor box" inside the church was also damaged and money had been stolen.
Through investigation, deputies identified the woman as Gabrielle Griffin. On the afternoon of Sunday, June 24, deputies located Griffin and questioned her about the incident. During questioning, Griffin admitted to breaking into the donation boxes to steal money.
Griffin was arrested and booked into the Lafourche Parish Detention Center in Thibodaux. She was charged with two counts of Simple Criminal Damage to Property and one count of Theft. Her bond is set at $2,000.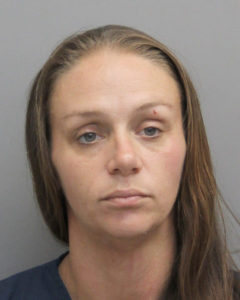 Raceland Woman Arrested for Stealing from Church Donation Boxes