Lafourche Parish Sheriff Craig Webre announced a 17-year-old male has been charged with First Degree Rape for having sexual relations with a female under the age of 13. Wilfred Mitchell, 17, of Thibodaux was arrested on July 5, 2018.
In late June 2018, juvenile detectives began an investigation into Mitchell after learning of allegations that he had sexual relations with a girl under the age of 13. Then, on Thursday, July 5, detectives made contact with Mitchell and questioned him about the incident. During questioning, Mitchell admitted to his involvement with the girl.
Mitchell was arrested and booked into the Lafourche Parish Detention Center on the charge of First Degree Rape. His bond is set at $50,000.
Due to the nature of the crime and the age of the victim, no further details will be released.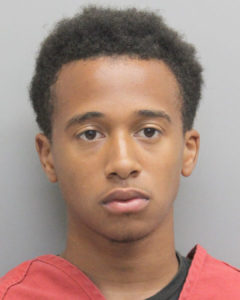 Thibodaux Teen Charged with First Degree Rape