Lafourche Parish Sheriff Craig Webre announced the arrest of Charles Gale, 35, of Raceland following a traffic stop early Sunday morning.
At around 2:15 a.m. on Sunday, July 15, deputies initiated a traffic stop on Dantin Street in Raceland. While speaking to the driver, deputies identified the passenger as Charles Gale, who had two active warrants. Gale opened the passenger door and attempted to flee on foot. As he began running, he pushed a deputy who was standing nearby. Deputies pursued Gale, and he was taken into custody moments later. After being handcuffed, Gale attempted to reach into his waistband, and he resisted deputies violently as they attempted to stop him from doing so. Deputies stood Gale up and discovered a loaded handgun on the ground which was believed to have fallen from Gale's waistband during the struggle with deputies. The firearm was found to have been reported stolen in 2009 in Thibodaux.
Gale was booked into the Lafourche Parish Detention Center in Thibodaux on charges of Illegal Possession of a Stolen Firearm, Possession of a Firearm by a Convicted Felon, Resisting an Officer with Force of Violence, Battery of a Police Officer, and two counts of Contempt of Court. His bond is set at $110,000. Per one of the contempt warrants, he has also been ordered to serve 87 days in jail or pay $5,000 in child support.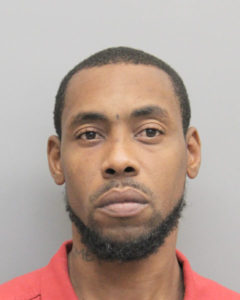 Raceland Fugitive Found with Stolen Gun on Traffic Stop