Lafourche Parish Sheriff Craig Webre announced a Lafourche Parish Detention Center inmate has been charged with the rape of two other male inmates. Inmate Patrick Price, 34, of Thibodaux now faces charges of rape and sexual battery in the incidents.
Investigators learned Price attempted to coerce each inmate into having sexual intercourse with him using threats of violence against the inmates and their families. After each refused, he forcibly engaged in sexual intercourse with each in separate incidents. Following an investigation into both incidents, warrants were obtained for Second Degree Rape for one inmate and First Degree Rape and Sexual Battery of the other.
Inmate Price was booked on the additional charges on Monday, August 20. He was already being held on charges including Aggravated Battery, Aggravated Assault, Simple Burglary, Unauthorized Entry of an Inhabited Dwelling, Felony Simple Criminal Damage to Property, and two counts of Theft. His bond on the Lafourche Parish charges is set at $695,500, but he is being held without bond due to a parole violation. He is also being held for charges in Assumption Parish.
"While inmate Price has multiple arrests in his criminal history, he did not have any charges nor has he shown any behaviors that would have alarmed our staff that he should be considered a sexual predator," said Sheriff Webre. "We will continue to exhaust every measure to prevent this type of behavior from existing.
Sheriff Webre said the new Lafourche Parish Correctional Complex will give correctional officers the ability to monitor inmates at all times. "This is another example of why we believe direct supervision is necessary. Having a correctional officer in a housing unit around the clock has been proven to deter such behaviors."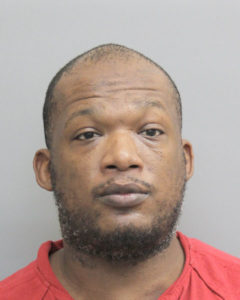 Male Inmate Charged with Rape of Two Other Male Inmates