Lafourche Parish Sheriff Craig Webre announced a Thibodaux man was arrested on Tuesday, August 21 after he allegedly killed his girlfriend's cat with a machete. Cody Toups, 30, of Thibodaux is charged with aggravated cruelty to animals in the incident.
Just after 1:15 p.m. on Tuesday, August 21, deputies responded to the 2100 block of Bayou Road in Thibodaux in reference to an animal cruelty complaint. Upon arrival, deputies learned Cody Toups had grabbed a cat from inside his girlfriend's residence and threw it into Bayou Lafourche. When his girlfriend's father attempted to retrieve the cat, Toups grabbed a machete and struck the cat with the machete. Deputies found the cat deceased and floating in the bayou with what appeared to be a large laceration to its midsection.
Deputies found Toups had an outstanding warrant for Contempt of Court. He was booked into the Lafourche Parish Detention Center on the warrant, and he was additionally charged with Aggravated Cruelty to Animals. His bond is set at $15,000.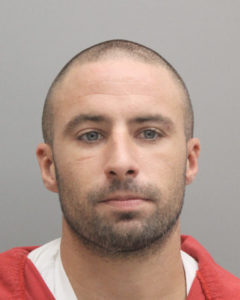 Thibodaux Man Arrested for Killing Girlfriend's Cat with a Machete