Lafourche Parish Sheriff Craig Webre announced an arrest has been made in connection to the investigation into the shooting death of a Raceland man. Dontrell Bryant, 50, of Raceland has been arrested for an August 24, 2018 shooting incident involving Timon Nash, 38, of Raceland who died in a second shooting incident the next day.
Through investigation, detectives learned that just after 12 a.m. on August 24, 2018, Bryant approached Nash and had a brief verbal altercation. Bryant then pulled a gun and fired several shots at Nash, striking him once in the right forearm. This incident was unreported.
The following day, just after 2 a.m. on August 25, deputies responded to a report of a shooting in the 200 block of Williams Street in Raceland. Upon arrival, Nash was identified as the victim.
Through the course of the investigation, detectives developed Bryant as the suspect in the August 24 incident and obtained a warrant for his arrest for Attempted Second Degree Murder. Bryant then turned himself over to authorities on Tuesday, August 28. He was booked per the warrant, and his bond is set at $150,000.
The investigation into the shooting on August 25 is continuing. Anyone with information on this case is asked to submit a tip anonymously through Crime Stoppers Bayou Region by phone at 1-800-743-7433 or online at www.crimestoppersbr.org. Tips can also be submitted by using the P3 Tips app on your mobile device. Tipsters could be eligible for a reward of up to $1,000 in cash if the information leads to an arrest.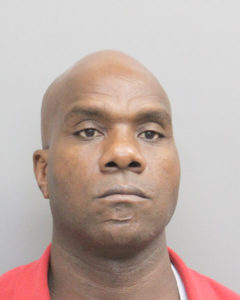 UPDATE: Arrest Made in Connection to the Shooting Death of Raceland Man