Lafourche Parish Sheriff Craig Webre announced a Lafourche Parish Council member was arrested on Tuesday for violating a protective order for the second time in three months. James Bourgeois Sr., 51, of Raceland was arrested at a Raceland restaurant following a Lafourche Parish Council meeting on Tuesday evening.
A protective order currently prohibits Bourgeois from coming within 50 yards of Jerry Lafont Jr., another council member. The sole exception to the order is that they may both be present at Parish Council meetings, but they have been ordered to use separate entrances. This came as a result of an altercation between the two men following a Lafourche Parish Council Meeting on April 24, 2018, which resulted in Bourgeois being charged with Simple Battery. Since that time, Bourgeois was charged with violating the protective order on June 12, 2018, when he used the wrong entrance at the council meeting.
On Tuesday, September 11, following the Lafourche Parish Council meeting, Bourgeois entered a restaurant in Raceland where Lafont was present. Through investigation, deputies learned Bourgeois saw Lafont was present, but he remained at the restaurant in violation of the protective order.
Deputies made contact with Bourgeois and he was placed under arrest. He was transported to the Lafourche Parish Detention Center in Thibodaux where he was booked with Violation of a Protective Order.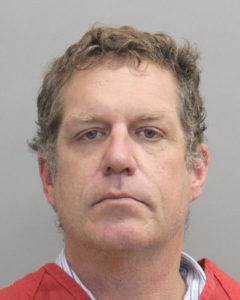 Lafourche Parish Councilman Arrested for Second Violation of a Protective Order