Lafourche Parish Sheriff Craig Webre announced a Bayou Blue woman has been charged with murder after stabbing her boyfriend in the chest early Saturday morning, September 22. Shanell Thompson, 28, of Bayou Blue is charged with Second Degree Murder in the death of Justin Nixon, 28, of St. Francisville.
Just after 1 a.m., detectives responded to a call that a man had arrived at Leonard J. Chabert Medical Center for treatment of a stab wound to the chest. The man was later transported to University Medical Center in New Orleans where he died.
Through investigation, detectives learned the incident occurred at Thompson's residence on Hummingbird Drive in Bayou Blue. Investigators learned Thompson and Nixon were involved in a verbal altercation which turned physical. At one point, Thompson retrieved a knife from the kitchen and stabbed Nixon in the chest.
Detectives made contact with Thompson and questioned her about the incident. During questioning, she confessed to stabbing Nixon. She was arrested and charged with Second Degree Murder. She was booked into the Lafourche Parish Detention Center. Her bond is set at $1,000,000.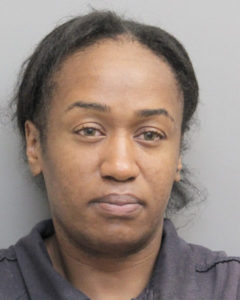 UPDATE: Woman Charged with Murder in Saturday's Stabbing Incident