Lafourche Parish Sheriff Craig Webre announced a Cut Off man arrested for Aggravated Incest in July now faces additional charges. Wesley Todd, 62, was arrested again on Tuesday for additional charges uncovered by the investigation.
In late June, juvenile detectives opened an investigation into Todd after receiving allegations that he reportedly molested a child several years ago who is also a relative. After attempting to run away from officers, Todd was arrested and booked on the warrant for Aggravated Incest, and he was additionally charged with Resisting an Officer. He was released the same day after posting $100,100 bond.
Detectives uncovered additional allegations of sexual misconduct and continued the investigation into Todd. They found he committed additional sexual crimes against relatives, and struck two teens in multiple instances, including using a wooden object to strike one of them. Detectives obtained additional warrants for Todd's arrest for First Degree Rape, Aggravated Crimes Against Nature, Cruelty to Juveniles, and Aggravated Battery with a Dangerous Weapon.
On Tuesday, September 25, Todd turned himself in at the Lafourche Parish Detention Center on the aforementioned warrants. He was booked on the charges, and his bond was set at $450,000.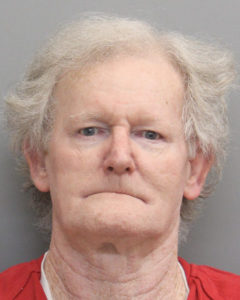 UPDATE: Man Arrested for Aggravated Incest Faces Additional Charges