Lafourche Parish Sheriff Craig Webre announced the arrest of Timothy Falgout, 34, of Larose for two counts of first degree rape on Friday, September 28, 2018.
In late July 2018, juvenile detectives began investigating Falgout, a registered sex offender, after learning of possible sexual abused a female child. Through further investigation, detectives learned Falgout allegedly forcefully raped two girls on more than one occasion. Detectives then obtained warrants for his arrest.
On Friday, detectives made contact with Falgout. He was arrested and booked into the Lafourche Parish Detention Center on the warrants for two counts of First Degree Rape. His bond is set at $500,000.
Due to the nature of the allegations, no further information will be released on these crimes.
Falgout is a registered sex offender due to a 2004 conviction for Carnal Knowledge of a Juvenile.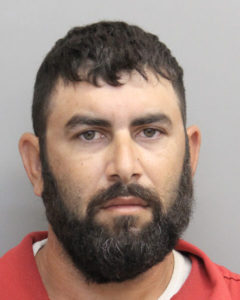 Larose Sex Offender Charged with Two Counts of First Degree Rape