Lafourche Parish Sheriff Craig Webre announced a Thibodaux man has been charged with his second DWI offense in one month. This is the third DWI offense for Craig Uggen, 58, since 2011 and his sixth overall.
At around 9 p.m. on Tuesday, October 30, a deputy was at a convenience store on LA Highway 3185 in Thibodaux when he observed Uggen drive up to the store. The deputy knew Uggen had a suspended driver's license because he had arrested him for DWI on October 1, 2018. After Uggen walked into the store, he approached the cashier's counter where the deputy was standing. The deputy detected a strong odor of an alcoholic beverage coming from Uggen's breath, and he was exhibiting signs of possible intoxication. The deputy followed Uggen outside and made contact with him. Uggen submitted to a field sobriety test on which he performed poorly. A breathalyzer test showed him to have a blood alcohol content of .260g%.
In addition to his arrest in October, Uggen had also been charged with a (DWI 4th Offense) in February 2011. Per Louisiana R.S. 14:98, Uggen was arrested and charged with DWI (3rd Offense) due to this being his third offense in a ten-year period. He was also charged with driving under suspension. He was booked into the Lafourche Parish Detention Center in Thibodaux, and his bond is set at $10,500.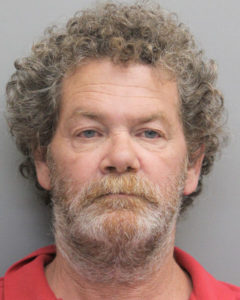 Thibodaux Man Arrested for Sixth DWI Offense – His Second in a Month