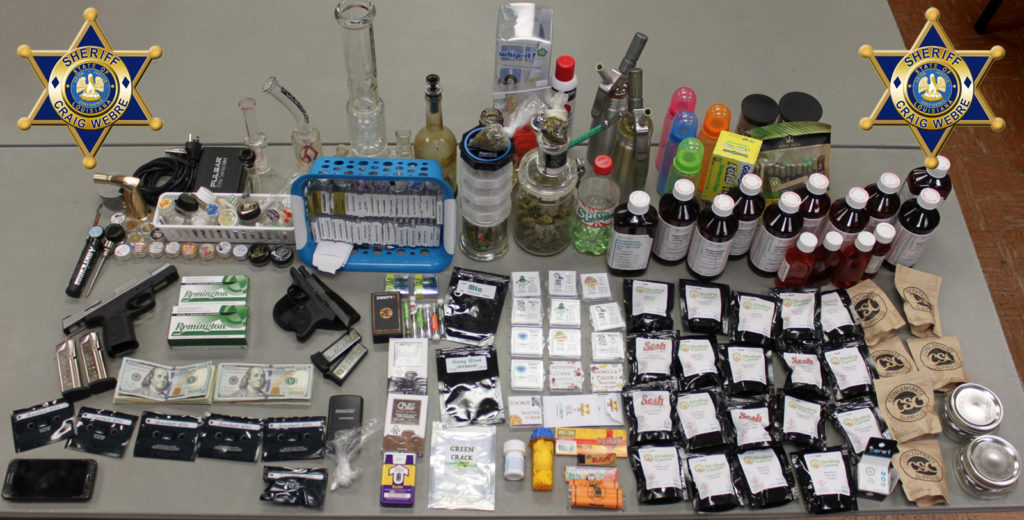 Lafourche Parish Sheriff Craig Webre announced the arrest of a Chackbay man after narcotics agents found drugs, weapons, and cash at his residence.  Justin Zeringue, 24, was arrested following the search.
Through the course of an investigation, narcotics agents obtained a search warrant for Zeringue's residence on Meadow View Court in Chackbay. On Wednesday, November 7, agents arrived at the residence and made contact with Zeringue. During a search of the residence, agents seized 135 grams of suspected high-grade marijuana and more than 50 packages of substances containing THC concentrate. They also seized 36 Xanax pills, 30 hydrocodone pills, two semi-automatic handguns, approximately $1,300 in cash, and a large amount of drug paraphernalia. Agents also discovered two large bottles containing suspected promethazine and 11 empty bottles which once contained the legend drug.
Zeringue was arrested and booked into the Lafourche Parish Detention Center in Thibodaux. He was charged with Possession with Intent to Distribute Hydrocodone, Xanax, Marijuana and Legend Drugs. He was also charged with Possession of Drug Paraphernalia and Illegal Carrying of a Weapon in the Presence of a Controlled Dangerous Substance. Zeringue was released early Thursday morning after posting $65,200 bond.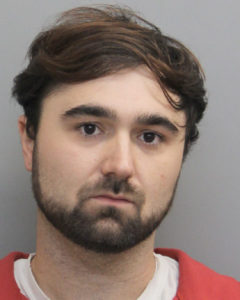 Chackbay Man Arrested after Agents Find Drugs, Weapons, and Cash at His Residence