Lafourche Parish Sheriff Craig Webre announced a Larose man has been charged with first degree rape of a teenager following an investigation. Johnny Moore Jr. was arrested and booked on November 7, 2018.
On October 31, 2018, juvenile detectives began investigating a complaint that Moore had inappropriate sexual contact with a teenage girl. On Wednesday, November 7, detectives made contact with Moore, and he admitted to having sexual contact with the teenager. Due to the circumstances of the incident, Moore was charged with First Degree Rape.
Moore was booked into the Lafourche Parish Detention Center. He was charged with First Degree Rape and additionally booked on an outstanding warrant for Contempt of Court. His bond is set at $500,500.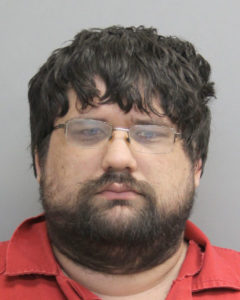 Larose Man Charged with First Degree Rape of Teenager