Lafourche Parish Sheriff Craig Webre announced an investigation is underway into the death of a Lafourche Parish inmate following an incident at the Catahoula Correctional Center in which he was being housed. Kevin Percle, 50, of Chackbay was pronounced dead at a local hospital on November 12, 2018. Percle's death is being investigated by the Catahoula Parish Sheriff's Office, and LPSO is assisting with the investigation.
Percle was transferred to the Catahoula Correctional Center on October 21, 2018. During his stay, an incident occurred involving another inmate where he suffered a blow to the head, but the incident was not reported at that time. He was transferred back to the Lafourche Parish Detention Center on November 4, 2018 due to an impending court date. A few days after returning, investigators confirmed the incident had taken place.
On the morning of November 12, correctional officers found Percle unresponsive with labored breathing, and he was taken to a local hospital. Percle was later pronounced dead at the hospital, and a subsequent autopsy determined the cause of death to be a homicide due to trauma to the brain.
The Catahoula Parish Sheriff's Office is conducting the investigation, and LPSO is assisting in the investigation. The Catahoula Correctional Center is privately owned by Lasalle Corrections.
Percle was arrested October 9, 2018 on active warrants for contempt of court and Simple Battery, and he was facing previous charges of Domestic Abuse Battery. He was being housed in Catahoula Parish due to overcrowding at the Lafourche Parish Detention Center. Lafourche Parish Government has contracted to house prisoners in other parishes including Catahoula.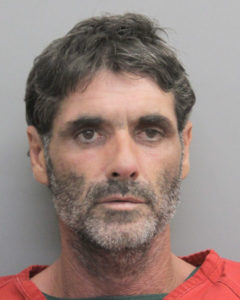 Incident at Catahoula Correctional Center under Investigation Following Death of Lafourche Inmate