Lafourche Parish Sheriff Craig Webre announced a Golden Meadow man was arrested for allegedly stabbing another man during an altercation. Leanardo Cruggs, 29, was charged with aggravated battery in the incident.
Just before 3:30 p.m. on Sunday, November 18, deputies responded to East 178th Street in reference to a stabbing. A Golden Meadow Police officer also responded to assist and made contact with Cruggs upon arrival. Cruggs had what appeared to be blood on his hands and clothing, and he was detained.
Meanwhile, deputies made contact with the male victim who had larger lacerations to his left leg and arm and several small lacerations. Deputies learned the victim was at Cruggs' residence when he got into an argument with a woman at the residence. Cruggs then stepped in and began to fight with the man. During the fight, Cruggs allegedly retrieved a knife and stabbed the victim.
Cruggs was arrested and booked into the Lafourche Parish Detention Center. He was charged with Aggravated Battery with a Dangerous Weapon. His bond is set at $10,000.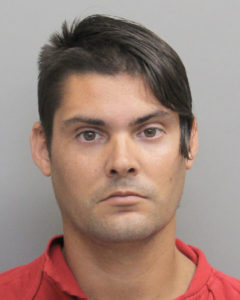 Golden Meadow Man Arrested for Stabbing Another Man During Fight