Lafourche Parish Sheriff Craig Webre announced the arrest of a Golden Meadow man after he stole an ambulance from a local hospital. Rory Guidry, 33, was arrested in St. Charles Parish following the incident.
At around 10:45 p.m. on Friday, December 7, deputies responded to a report of a stolen ambulance taken from Lady of the Sea Hospital in Cut Off. Surrounding parishes were also notified, and the ambulance was stopped by St. Charles Parish Sheriff's Office deputies. They identified the driver as Rory Guidry, he was taken into custody. LPSO deputies responded and took custody of Guidry. When questioned about the incident, Guidry admitted to stealing the ambulance and told deputies he had planned to travel to the airport in Kenner and sneak onto a plane to Japan.
Guidry was booked into the Lafourche Parish Detention Center in Thibodaux. He was charged with Theft of a Motor Vehicle. His bond is set at $50,000.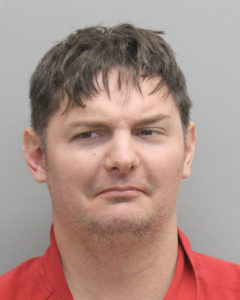 Golden Meadow Man Steals Ambulance from Hospital