Lafourche Parish Sheriff Craig Webre announced the arrest of a Cut Off man found with stolen property.  Sidney Ricard, 49, has been linked to two burglaries as part of the investigation.
During the early morning hours of Thursday, December 13, detectives responded to a Golden Meadow motel in reference to deputies locating a vehicle containing several stolen items from burglaries in the South Lafourche area. Detectives identified Ricard as the suspect and obtained search warrants for the vehicle and his motel room. Detectives made contact with Ricard inside the room, and he was taken into custody without incident. Detectives located several items identified as stolen property from burglaries and were able to link Ricard to two of the burglaries.
Ricard was booked into the Lafourche Parish Detention Center in Thibodaux. He was charged with two counts of Simple Burglary and Illegal Possession of Stolen Things. His bond is set at $25,000.
The investigation is continuing, and additional charges are possible.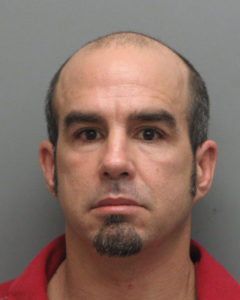 Cut Off Man Found with Stolen Property at Motel