Lafourche Parish Sheriff Craig Webre announced the arrest of a Thibodaux man following a pursuit from Raceland to Thibodaux. Jared Zeringue, 34, faces multiple charges in the incident.
At around 11:50 p.m. on Thursday, December 13, deputies attempted to conduct a traffic stop on LA 308 in Raceland due to a vehicle traveling with no headlights and a stolen license plate. The driver, later identified as Jared Zeringue, failed to stop and continued northbound on LA 308. Upon entering the city limits, Thibodaux Police officers used spike strips to try to stop the driver, but Zeringue avoided the strips and continued northbound. He continued through several traffic lights and crashed into a wooded area near Leighton Quarters Road. Zeringue exited the vehicle and began to flee. Deputies began giving loud verbal commands for him to surrender, but he refused. Zeringue's actions caused deputies to draw their firearms, and one of the deputies fired a single round in Zeringue's direction, but no one was struck. At that point, Zeringue began complying and surrendered to deputies.
Zeringue was arrested and booked into the Lafourche Parish Detention Center in Thibodaux. He was charged with Aggravated Flight from an Officer, Illegal Possession of Stolen Things, Possession of Marijuana, Possession of a Legend Drug without Prescription, Possession of Drug Paraphernalia, Resisting an Officer, switched license plate, no driver's license, and no headlights. His bond has not yet been set.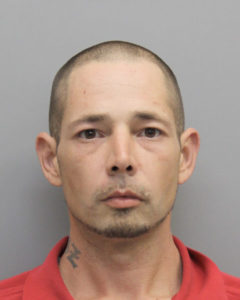 Man Arrested following a Pursuit from Raceland to Thibodaux