Lafourche Parish Sheriff Craig Webre announced the arrest of a Chackbay man who allegedly had sexual contact with a teenage girl. Jace Wempren, 20, faces multiple charges following the investigation.
During the early morning hours of December 19, 2018, juvenile detectives began searching for a runaway teenage girl in the Thibodaux area. Detectives found the girl later that afternoon. Through investigation, detectives learned Jace Wempren had reportedly been with the juvenile while she was missing. On Wednesday, December 26, detectives met with Wempren and questioned him about his involvement. Wempren told detectives he knew the girl was an underage teen. He admitted to assisting the girl in running away from her home on December 19 and to having inappropriate sexual contact with her on that date. He further admitted to picking the juvenile up from school on several occasions without permission of her parents, and he admitted they had sexual contact on more than one encounter.
Wempren was arrested and booked into the Lafourche Parish Detention Center in Thibodaux. He was booked with Felony Carnal Knowledge of a Juvenile, two counts of Indecent Behavior with a Juvenile, and six counts of Contributing to the Delinquency of a Juvenile. His bond is set at $10,500.
The teenage girl was charged as a runaway and placed at the Lafourche Parish Juvenile Justice Facility.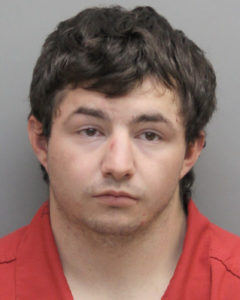 Chackbay Man Arrested for Sexual Contact with a Teenage Girl