Lafourche Parish Sheriff Craig Webre announced a suspected drug dealer was arrested twice in a 24-hour period for a variety of charges. Gage Gisclair, 43, of Golden Meadow was initially arrested on drug charges on Monday, and he was arrested again on Tuesday afternoon following a domestic disturbance.
At around 4 p.m. on Monday, February 4, narcotics agents observed Gage Gisclair traveling on LA Highway 3162 in Cut Off. Knowing Gisclair to have active warrants, they conducted a traffic stop on the vehicle. Gisclair was taken into custody without incident. During a search of the vehicle, agents discovered a variety of narcotics, various paraphernalia, and evidence commonly associated with the illegal sale of narcotics. Agents also seized over $500 in cash. Gisclair was arrested and booked on active warrants for Distribution of Methamphetamine and two counts of Possession with the Intent to Distribute Methamphetamine. He was additionally charged with Possession with Intent to Distribute Klonopin, Marijuana, Methamphetamine, Oxycontin, Suboxone, and Valium, as well as Possession of Drug Paraphernalia. He was subsequently released at around 1 a.m. on Tuesday, February 5 after posting $101,000 bond.
Nearly 24 hours after that arrest, at 3:45 p.m. on Tuesday, February 5, deputies responded to a domestic disturbance at Gislcair's residence. Upon arrival, deputies learned Gisclair had been angry with a woman at the residence and struck her multiple times. He also pointed a gun at her suggesting he should kill her. At one point, he fired the gun near the woman's feet. After questioning Gisclair about the incident, he was placed under arrest. Upon seizing the weapons at the residence, deputies discovered the handgun Gisclair had used had an obliterated serial number.
Gisclair was arrested and booked into the Lafourche Parish Correctional Complex in Thibodaux. On his second arrest, he was charged with Aggravated Assault with a Firearm, Domestic Abuse Battery, Possession of a Firearm by a Convicted Felon, and Possession of a Firearm with an Obliterated Mark. His bond on these charges is set at $90,000.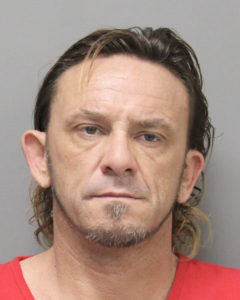 Suspected Drug Dealer Arrested Twice in 24 hours for a Variety of Charges