Lafourche Parish Sheriff Craig Webre announced a Raceland man and a teenage boy have been charged in connection to thefts in the Raceland area. Marvin Sevier, 28, of Raceland and a 16-year-old juvenile male both face theft charges.
Since December 2018, detectives had been investigating a string of thefts in the area of LA Highway 652 and North Service Road in Raceland. Several high-value items were stolen, including an ATV, boat motors, and several other items. During the course of the investigation, detectives had identified Sevier and the teenage juvenile as suspects. Detectives found evidence linking Sevier to three of the thefts, and evidence linked the juvenile to the ATV theft.
On Thursday, February 7, deputies made contact with Sevier and the juvenile. Sevier was arrested and booked into the Lafourche Parish Correctional Complex in Thibodaux. He is charged with three counts of Felony Theft, and his bond is set at $60,000. The 16-year-old was transported to the Lafourche Parish Juvenile Justice Facility in Thibodaux. He was charged with Felony Theft.
Detectives located the ATV and other stolen property which was returned to the owners. The investigations into these thefts are continuing, and additional charges are possible.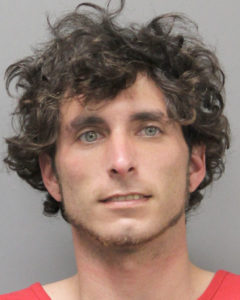 Two Charged in Connection to Thefts in Raceland