Lafourche Parish Sheriff Craig Webre announced a 17-year-old has been arrested in connection to Sunday night's shooting in Lockport which resulted in another man's death. Jyairus Folse, 17, of Lockport was charged with Second Degree Murder in the shooting death of 19-year-old Alton Adams of Bayou Blue. Folse is also charged with six counts of attempted murder – one count for each person inside the residence during the shooting.
At around 10:25 p.m. on Sunday, February 10, deputies responded to a call of a shooting in the 100 block of East Fontinelle Street in the Rita community in Lockport. Deputies arrived and found Adams was struck by a single round. They rendered aid until EMTs arrived. Adams was later pronounced dead at the scene. He was inside his mother's residence with six other individuals when they heard gunshots. At least eight rounds were fired with at least four striking the residence. One of those rounds struck Adams resulting in his death.
Overnight and during the day on Monday, February 11, detectives interviewed witnesses and neighbors. Through investigation, Folse was developed as a suspect, and detectives obtained warrants for his arrest.
Detectives made contact with Folse Monday afternoon, and he was taken into custody. He was transported to the Lafourche Parish Correctional Complex in Thibodaux. He is charged with one count of Second Degree Murder and six counts of Attempted Second Degree Murder. His bond is set at $5 million.
The motive for the shooting remains unknown, and the investigation is continuing.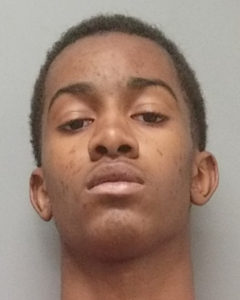 UPDATE: Teen Arrested in Lockport Shooting Investigation