2/20/2019 Update: Allinson is now in custody. 
ORIGINAL POST:
Lafourche Parish Sheriff Craig Webre announced deputies are seeking a Larose man on multiple drug and weapon charges. Deputies are asking for the public's help in locating Jhy Allinson, 25, of East 7th Street in Larose.
As part of a narcotics investigation, agents obtained a warrant for Allinson's arrest for several charges including Illegal Carrying of a Weapon in the Presence of a Controlled Dangerous Substance, Illegal Possession of a Stolen Firearm, Unlawful Use of Body Armor, and Possession with Intent to Distribute Marijuana. He is also wanted for Possession of Cocaine, Oxycodone, and Drug Paraphernalia. Additionally, Allinson has a contempt of court warrant due to failure to appear in court on January 9, 2019, on a previous charge.
Anyone with information on Allinson's whereabouts is asked to submit a tip anonymously through Crime Stoppers Bayou Region by phone at 1-800-743-7433 or online at www.crimestoppersbr.org. Tips can also be submitted using the P3 Tips app on your mobile device. Tipsters could be eligible for a reward of up to $1,000 in cash if the information leads to an arrest.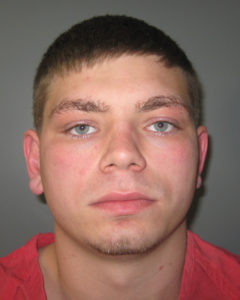 Larose Man Wanted for Drug and Weapon Charges