Lafourche Parish Sheriff Craig Webre announced the arrest of a Vidalia man for sex offenses involving a juvenile. Willie Kimball, 37, of Vidalia is charged with Sexual Battery and Indecent Behavior with a Juvenile in the incident.
In February 2019, juvenile detectives began investigating Kimball. Investigators learned he reportedly had inappropriate sexual contact with a juvenile under the age of 13 at one point during the last year. Following the investigation, detectives obtained warrants for his arrest.
Kimball was arrested by authorities in Concordia Parish and transported to Lafourche Parish on February 28, 2019. He was booked into the Lafourche Parish Correctional Complex on charges including Sexual Battery (Forcible Fondling) and Indecent Behavior with Juveniles. His bail is set at $100,000, but he is also being held for Louisiana Probation and Parole.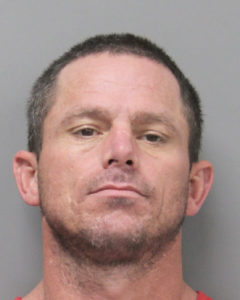 Vidalia Man Arrested for Sex Offenses Involving a Juvenile