Lafourche Parish Sheriff Craig Webre announced a man was arrested for threatening a woman at gunpoint on Friday, April 19. Keith Arcement, 36, faces additional charges due to being prohibited from possessing firearms.
At around 1:15 p.m. on April 19, 2019, deputies received a call that Arcement was pointing a gun at a woman at a residence on Danos Street in Raceland. Deputies learned Arcement was asking the woman for the location of a gun and other items, and he reportedly threatened to kill her. When deputies arrived, they found Arcement hiding in a closet, and he was taken into custody. Deputies found six firearms in Arcement's possession at the residence, one of which was found to have been reported stolen. Deputies found Arcement was prohibited from possessing firearms due to a prior felony conviction, as well as an existing protective order due to a previous domestic violence incident.
Arcement was booked into the Lafourche Parish Correctional Complex in Thibodaux. He was charged with Aggravated Assault with a Firearm, Illegal Possession of a Stolen Firearm, Possession of a Firearm by a Convicted Felon, and six counts of Violation of a Protective Order. His bail is set at $80,000.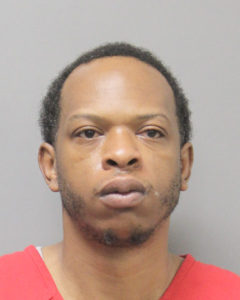 Man Arrested After Threatening a Woman at Gunpoint at a Raceland Residence