Lafourche Parish Sheriff Craig Webre and Thibodaux Chief of Police Bryan Zeringue announced the arrest of a Houma man who reportedly raped a woman after forcing her into his car at gunpoint in 2016. Matthew Otis III, 33, faces charges of First Degree Rape and Aggravated Kidnapping.
In January 2016, the Thibodaux Police Department contacted the Lafourche Parish Sheriff's Office to assist in an investigation into an alleged kidnapping and rape that had occurred in Thibodaux. A woman in her 30s had reported that as she was walking on Eagle Drive in the afternoon, a man forced her into his car at gunpoint. The man, later identified as Otis, offered her money for sex and drugs. When the woman refused, Otis drove her outside the city limits to Forty Arpent Road where he reportedly pulled out the gun and coerced her into oral sex. Following the incident, Otis dropped the woman off at a nearby convenience store where she proceeded to contact law enforcement.
Investigators collected DNA evidence from the victim's clothing which was sent to the Louisiana State Police Crime Lab for forensic analysis. The analysis determined the DNA was a match for Matthew Otis III, and detectives obtained a warrant for Otis' arrest. With the assistance of the Terrebonne Parish Sheriff's Office, detectives made several attempts to locate Otis, but they were unsuccessful at those times.
Then, on May 3, 2019, deputies with the Terrebonne Parish Sheriff's Office located Otis, and he was arrested on the outstanding warrants. He was then transferred to the Lafourche Parish Correctional Complex where he was booked on the warrants for First Degree Rape and Aggravated Kidnapping. His bail is set at $300,000.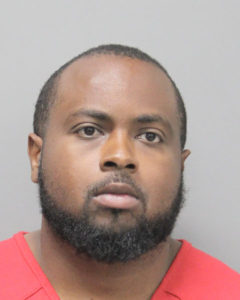 Houma Man Faces Rape and Kidnapping Charges for 2016 Incident