Lafourche Parish Sheriff Craig Webre announced the arrest of a Raceland man who robbed another man who planned to offer him a ride. Jonathan McDowell, 26, was taken into custody minutes after the incident took place along LA Highway 1 on Friday.
At around 9:15 a.m. on May 11, 2019, deputies responded to the 4700 block of LA 1 in Mathews in reference to a reported robbery. The first deputy to arrive in the area noticed a man walking along the highway fitting the description of the suspect. Deputies made contact with him and he was detained with assistance from Louisiana State Police within less than five minutes of the call.
Investigators made contact with the victim who was reportedly driving on LA 1 when he noticed McDowell walking along the highway. With weather conditions deteriorating, the man decided to stop and offer a ride. As he approached McDowell, the man struck a puddle causing water to splash onto McDowell. When the man stopped the vehicle, McDowell approached him and immediately began arguing about being splashed with water. As the argument escalated, McDowell tried punching the man and opened the man's door, trying to pull him out of the vehicle. He managed to pull the driver's shoes and pants off. McDowell then grabbed the man's wallet which was in his pants, and he left the area.
During questioning, McDowell admitted to his involvement in the crime. He was arrested and charged with Simple Robbery and Simple Battery. He was booked into the Lafourche Parish Correctional Complex in Thibodaux. His bail is set at $26,500.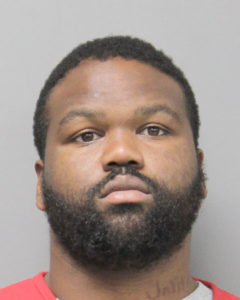 Raceland Pedestrian Robs Man Who Planned to Offer Him a Ride