Lafourche Parish Sheriff Craig Webre announced a Galliano man was arrested following a pursuit that began in St. Charles Parish. Lionelle Cheramie, 30, of Galliano faces charges including DWI and Aggravated Flight from an Officer.
Sheriff Greg Champagne reported that on Thursday morning, a St. Charles Parish Sheriff's Office deputy conducted a traffic stop on a car driving erratically. The driver, later identified as Cheramie, sped away from the stop and eventually began heading west on U.S. Highway 90.
Shortly after 9 a.m., the Cheramie's vehicle entered Lafourche Parish where LPSO deputies and Louisiana State Police joined in the pursuit. Cheramie exited from U.S. 90 headed southeast on LA Highway 308. Spike strips were set up, but Cheramie went around the strips and ended up off-road in the Gheens community. Cheramie cut through several residential yards before abandoning his car near a railroad track. He attempted to flee the area on foot, but he was quickly taken into custody.
During questioning, Cheramie told deputies he had used methamphetamine earlier in the day. A blood test was conducted, and the results are pending at the Louisiana State Police Crime Lab. Cheramie was also found to have several active warrants for his arrest.
Cheramie was booked into the Lafourche Parish Correctional Complex in Thibodaux. He was charged with DWI (2nd Offense) and Aggravated Flight from an Officer. He was also booked on six counts of Contempt of Court stemming from failure to appear in court on various charges. His bail is set for $161,000. He is also being held for St. Charles Parish for charges including Aggravated Flight from an Officer, Reckless Operation, Hit-and-Run Driving, and no registration.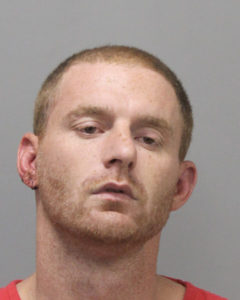 Driver Arrested Following Pursuit from St. Charles Parish to Lafourche Parish