Lafourche Parish Sheriff Craig Webre announced the arrest of a Thibodaux Man for Indecent Behavior with a Juvenile. Gerard Adams, 32, was arrested on Thursday, May 23.
Juvenile detectives began an investigation in April 2019 after learning Adams had reportedly touched a teenage girl inappropriately. Through investigation, detectives learned that Adams also reportedly sent an inappropriate message to the girl following the incident. On Thursday, May 23, Adams met with investigators. During questioning, Adams denied any intentional inappropriate touching, but he admitted to sending the message.
Adams was arrested and charged with Indecent Behavior with a Juvenile. He was booked into the Lafourche Parish Correctional Complex in Thibodaux. He was subsequently released after posting bail of $30,000.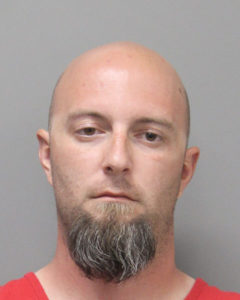 Thibodaux Man Charged with Indecent Behavior with a Juvenile