Lafourche Parish Sheriff Craig Webre announced a call for a domestic disturbance led to a man being found with a variety of narcotics. Deadren Rhodes, 40, of Raceland faces several drug-related charges following the incident.
Just before 9 a.m. on June 7, 2019, deputies responded to a reported domestic disturbance occurring in the front yard of a residence on West 21st Street in Larose. Deputies arrived to find a man, later identified as Rhodes, arguing with a woman. Deputies approached the man and conducted a pat-down for officer safety. In doing so, deputies discovered Rhodes had a bag containing several smaller plastic bags with various narcotics. Inside the bag, deputies discovered the following amounts of suspected narcotics: 32.7 grams of methamphetamine, 15.7 grams of cocaine, 6.2 grams of MDMA, 5.7 grams of crack cocaine, 1.7 grams of Viagra, and two digital scales. Upon investigating the domestic disturbance, deputies found a verbal altercation had taken place, but it had not turned physical at any point.
Rhodes was arrested and booked into the Lafourche Parish Correctional Complex in Thibodaux. He was booked with Possession with Intent to Distribute Cocaine, Crack Cocaine, Methamphetamine, and MDMA, as well as Possession of a Legend Drug and Drug Paraphernalia. Bail is set at $40,750.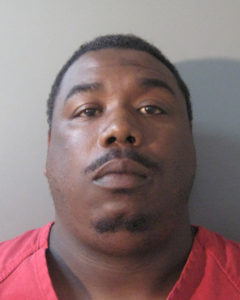 Domestic Disturbance Call Leads to Drug Arrest