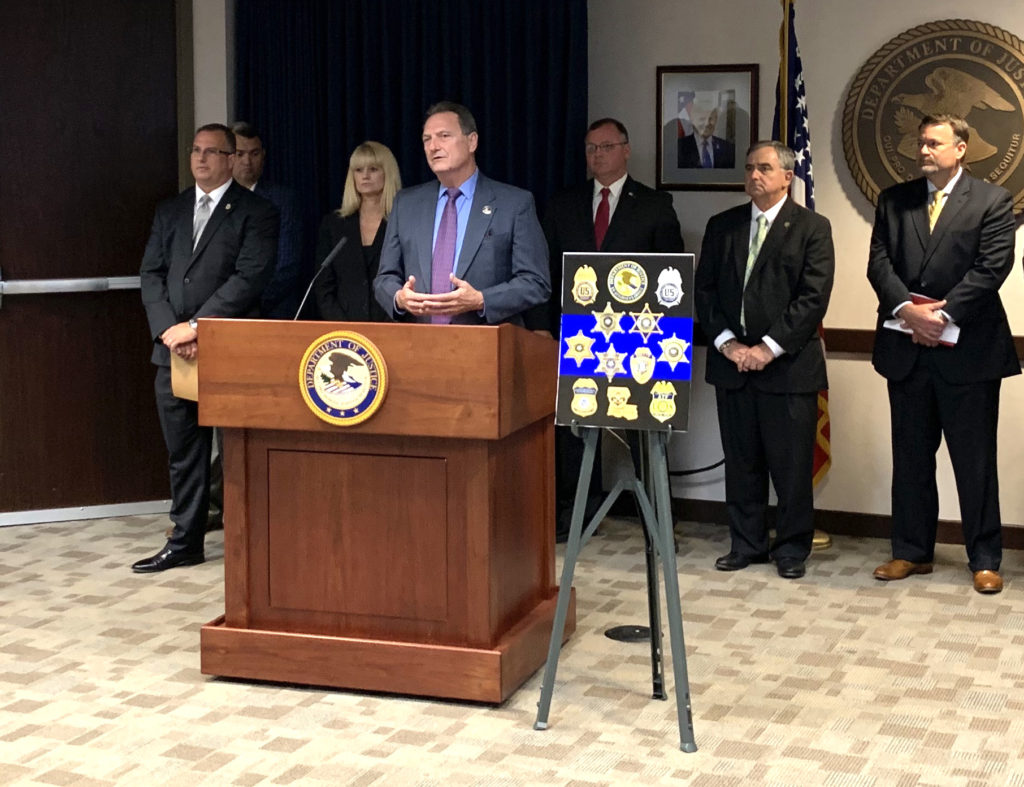 Lafourche Parish Sheriff Craig Webre and officials from surrounding parishes, federal agencies, and state agencies announced the results today of a two-year investigation into major methamphetamine, cocaine, and heroin trafficking in Lafourche and Terrebonne Parishes. Eighteen individuals were federally indicted as part of the investigation. A press conference was held on Monday afternoon, July 1, in New Orleans at the office of the U.S. Attorney Peter Strasser, Eastern District of Louisiana. Overall, the operation resulted in the seizure of more than $1 million in illegal drugs, guns, and cash.
U.S. Attorney Peter Strasser stated: "All of us in law enforcement – federal, state, and local – we stand together, and we will never surrender in the fight against drugs. We work together to detect, dismantle, and disrupt drug trafficking organizations."
In connection with the investigation, more than 85 pounds of methamphetamine, as well as cocaine, heroin, cash, and guns, including AK-47 rifles. The street value of the drugs seized is approximately $1 million.
U.S. Attorney Strasser announced Monday that the following individuals were federally indicted in connection to the investigation:
Kendall Mathews, 36, of Thibodaux
Earl Johnson, 39, of Thibodaux
Montrell Cleveland, 32, of Thibodaux
Dontrell Mathews, 40, of Thibodaux
Javante Coler, 25, of Thibodaux
Deondre Gramma, 26, of Thibodaux
Larry Chatman, 28, of Thibodaux
Hakeam Drane, 29, of Gray
Spencer Rounds, 29, of Gray
Michael Lewis, 33, of Edgard
Harris Henderson, 43, of Schriever
Rafael Molina, 43, of Texas
Gustavo Balderas, 32, of Texas
Michael Garza, 34, of Texas
Daniel Cabrera-Vergara Jr., 35 of Houma
Laranza Thomas, 28, of Houma
David Mar, 24, of Houma
Andrew Anderson, 38, of LaPlace
"This case illustrates the value of task forces," said Sheriff Webre. "The sharing of information and resources between our local deputies and narcotics agents with Louisiana State Police and federal agents helps keep all our streets safe. These partnerships are critical with these large trafficking investigations which can span multiple jurisdictions and states."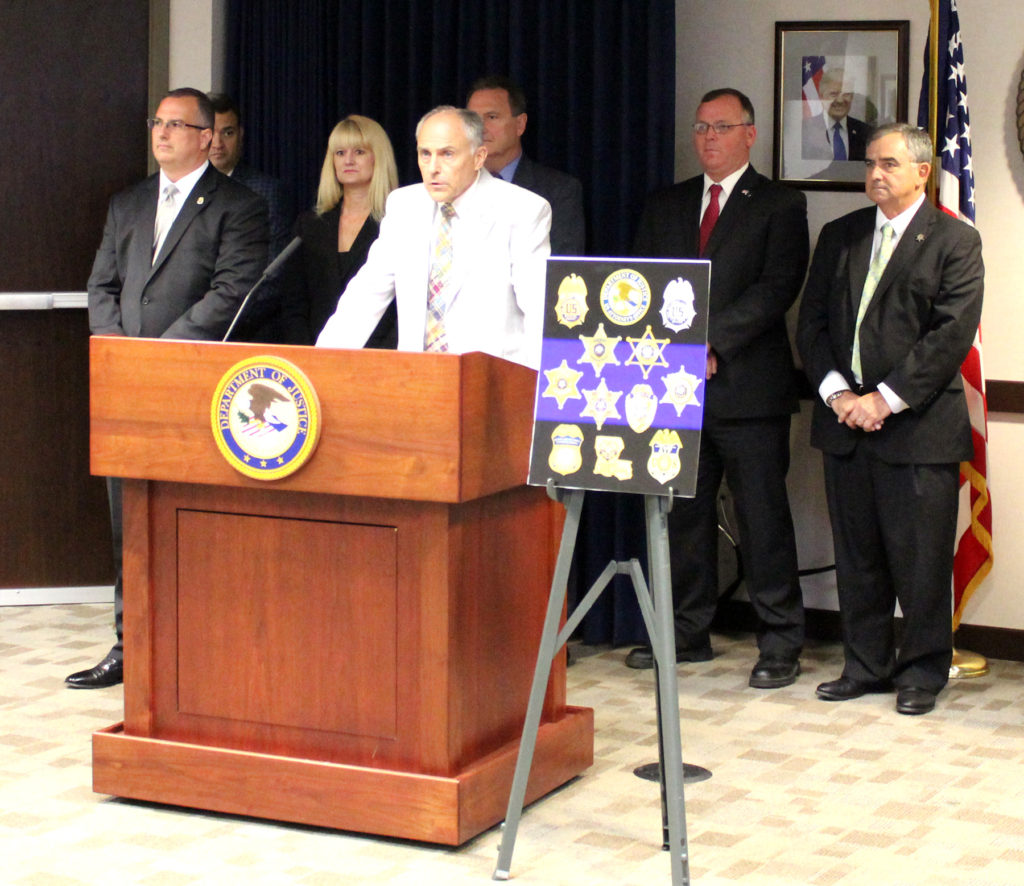 Two-Year Investigation Leads to 18 Indictments and Seizure of $1 Million in Illegal Drugs