Lafourche Parish Sheriff Craig Webre announced a Raceland man has been charged with his fourth DWI offense following a traffic stop. Wilfred Harris was also found with a variety of drugs and faces several charges in the case.
At around 8:30 p.m. on Monday, July 8, deputies conducted a traffic stop on a vehicle on Bowie Road in Raceland. Deputies made contact with the driver and identified him as Wilfred Harris. Deputies detected the odor of marijuana inside the vehicle. A K-9 unit responded to the scene and alerted to the possible presence of narcotics inside the vehicle. During a search of the vehicle, deputies located seven small bags containing suspected marijuana. Harris also had 45 doses of MDMA and 35 doses of hydrocodone in his possession, as well as small amounts of cocaine and crack cocaine.
While speaking to deputies, Harris admitted to smoking marijuana and consuming alcohol prior to driving. He performed poorly on a field sobriety test. Harris' blood was drawn for analysis, and the results are pending.
During the course of the stop, deputies learned Harris was arrested on June 1, 2019 for his third DWI charge and was supposed to have an interlock device inside his vehicle, but there was none. He also had a temporary license plate which was improperly displayed.
Harris was arrested and booked into the Lafourche Parish Correctional Complex in Thibodaux. He was charged with DWI (4th Offense) and Possession with the Intent to Distribute Marijuana, MDMA, and Hydrocodone. He was also charged with Possession of Cocaine and Crack Cocaine, as well as no required ignition interlock device and improper display of a temporary license plate. Bail is set at $103,850.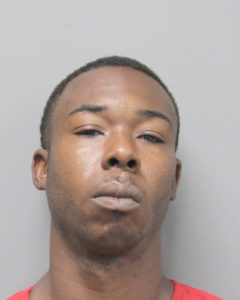 Raceland Man Arrested on Several Charges including Fourth DWI Offense and Drug Charges