Lafourche Parish Sheriff Craig Webre announced a Lafayette man has been arrested for sex crimes involving a juvenile which occurred nearly two years ago. Eli Charpentier, 35, of Lafayette faces charges including aggravated crime against nature, indecent behavior with a juvenile and possession of child porn.
In June 2019, juvenile detectives opened an investigation into Charpentier after receiving an anonymous tip that he was in possession of child pornography. Through investigation, detectives recovered illicit photos which Charpentier had taken picturing him with a juvenile relative. Further investigation revealed Charpentier had inappropriately touched the juvenile on several occasions. Detectives learned the incidents had occurred around July 2017 in Golden Meadow. Following an investigation, warrants were obtained for Charpentier's arrest.
On Monday, July 15, Charpentier turned himself over to authorities. He was booked into the Lafourche Parish Correctional Complex in Thibodaux on charges of Aggravated Crime Against Nature, Indecent Behavior with a Juvenile, and Pornography Involving Juveniles. He was released Monday night after posting bail in the amount of $15,000.
Due to the nature of the allegations, no further details can be released.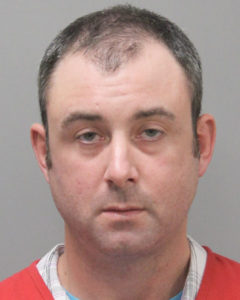 Lafayette Man Arrested for Sex Crimes Involving a Juvenile