Lafourche Parish Sheriff Craig Webre announced a Cut Off man is facing charges including First Degree Rape after holding a woman and her daughter against their will over the weekend.  Morgan Ratley, 52, of Cut Off is also charged with sexual battery, domestic abuse, and false imprisonment in the incident.
At around 10 a.m. on Sunday, July 14, a woman arrived at the South Lafourche Sub-Station in reference to a disturbance at a Cut Off residence. The woman indicated she and her teenage daughter were held against her will by Morgan Ratley since approximately 5 p.m. on July 12, 2019, and that a rape occurred during that time.
Through investigation, detectives learned the woman and her daughter were at the residence with Ratley when he approached the woman with duct tape and attempted to restrain her. The daughter attempted to contact the Sheriff's Office, but Ratley took the phone away. He then used the tape to restrain the woman to a chair. He occasionally released the woman from her restraints, but would not allow her to leave. Finally, on Sunday morning, the woman and her daughter were able to escape the residence and proceeded to the Sheriff's Office. Following an investigation, detectives obtained warrants for First Degree Rape, Sexual Battery, Domestic Abuse Battery, and False Imprisonment.
Deputies made contact with Ratley and he was arrested. He was booked into the Lafourche Parish Correctional Complex on the aforementioned charges. Bail is set at $135,000.
The identities of the victims and further details are being withheld to protect the victims.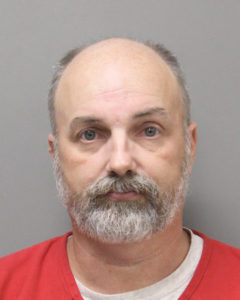 Man Facing Charges Including Rape after Holding a Woman and Her Daughter against Their Will