Lafourche Parish Sheriff Craig Webre announced a man's body has been discovered in Bayou Lafourche in Thibodaux. Detectives are on scene, and an investigation is underway.
The Thibodaux Police Department is assisting at the scene. The bridge crossing Bayou Lafourche at Tiger Drive is closed at this time due to the investigation.
The Lafourche Parish Sheriff's Office will provide more information on this case as the investigation continues.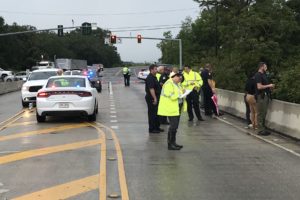 Body Found in Bayou Lafourche in Thibodaux