Lafourche Parish Sheriff Craig Webre announced one man is in custody and another is being sought for theft by identity fraud in multiple parishes. Charles Williams, 28, of New Orleans is currently in custody in St. Charles Parish, and he is facing additional charges in Lafourche and Terrebonne.
Earlier this month, detectives learned two men had arrived at a Thibodaux business and attempted to purchase equipment worth several thousand dollars. Their credit card was declined, and they left the store. Detectives learned the men had purchased several thousand dollars of equipment at a Houma location of the same business. In both cases, the men used a credit card under another person's name, and they were traveling in a Penske rental truck.
Then, on Thursday, August 29, detectives learned the St. Charles Parish Sheriff's Office had just arrested two individuals who were attempting to purchase lawn mowers with multiple declined credit cards. One of those men was identified as Charles Williams, and detectives from the Sheriff's Office in Lafourche and Terrebonne identified him as a suspect in the aforementioned incidents in Thibodaux and Houma. Williams admitted to his involvement in the crimes, and detectives obtained a warrant for his arrest. Investigators have not yet been able to identify the second person involved in the incidents in Houma and Thibodaux.
Williams remains in custody in St. Charles Parish. Detectives obtained a warrant for one count of Attempted Identity Theft, a felony. Bail will be set at $50,000.
Anyone with any possible knowledge of the second suspect is encouraged to submit a tip anonymously through Crime Stoppers Bayou Region by phone at 1-800-743-7433 or online at www.crimestoppersbr.org. Tips can also be submitted using the P3 Tips app on your mobile device. Tipsters could be eligible for a reward of up to $1,000 in cash if the information leads to an arrest.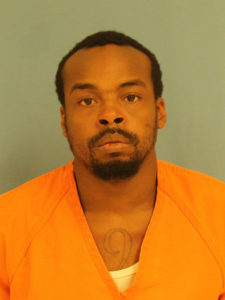 New Orleans Man Facing Charges in Multiple Parishes for Identity Theft