Lafourche Parish Sheriff Craig Webre announced the arrest of a Thibodaux man after narcotics agents found a variety of drugs at his home. Terrence Young, 39, of Thibodaux faces multiple drug offenses.
Through an ongoing investigation, narcotics agents obtained a search warrant for Terrence Young's home located on LA Highway 1 in Thibodaux. On September 11, 2019, agents arrived at Young's residence to conduct the search. They immediately made contact with Young upon their arrival. During the search, agents located over 65 grams of suspected methamphetamine, over four grams of heroin, and a variety of pills including hydrocodone, oxycodone, and Promethazine (a drug available only by prescription). Additionally, they located a small amount of marijuana, $594 in cash, and various items of drug paraphernalia commonly associated with the illegal sale of narcotics.
Young was arrested and booked into the Lafourche Parish Correctional Complex in Thibodaux. He is charged with Possession with the Intent to Distribute Heroin, Hydrocodone, Methamphetamine, and Oxycodone, as well as Possession of Marijuana (3rd and Subsequent Offenses), Possession of a Legend Drug, and Possession of Drug Paraphernalia. Bail is set at $42,500.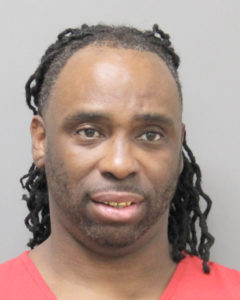 Agents Arrest Thibodaux Man after Finding Variety of Narcotics at His Home