Lafourche Parish Sheriff Craig Webre announced the arrest of a man who fired several rounds from a rifle toward people in a Galliano bar. Angel Barrios-Mayorga, 43, of Cut Off faces charges of aggravated assault and property damage in the incident.
Just after 11:30 p.m. on September 28, 2019, deputies received a call of someone firing shots from a truck in Galliano. While responding, deputies learned the truck was now headed northbound on LA Highway 3235. Deputies and an officer from the Golden Meadow Police Department conducted a traffic stop on the vehicle. Deputies ordered the driver out of the vehicle, and he complied. He was identified as Angel Barrios-Mayorga.
Through investigation, deputies learned Barrios-Mayorga and another individual were causing a disturbance in a bar earlier that night and were forced to leave. Barrios-Mayorga reportedly became irate and said he would return with guns to shoot everyone at the bar. He did return a short time later, exited his vehicle, and allegedly fired several rounds from a rifle toward people at the bar. There were six patrons at the bar at the time. He then left in his vehicle traveling on LA 3235 before being stopped by deputies.
Following the investigation, Barrios-Mayorga was arrested and booked into the Lafourche Parish Correctional Complex in Thibodaux. He was charged with six counts of Aggravated Assault with a Firearm and Aggravated Criminal Damage to Property. Bail is set at $1.25 million. He is also being held for U.S. Immigration and Customs Enforcement.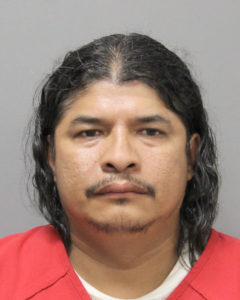 Man Arrested for Aggravated Assault and Property Damage at a Galliano Bar