Lafourche Parish Sheriff Craig Webre is asking for the public's help in locating a Thibodaux man with several outstanding warrants. Jerrod James, 39, is wanted for charges including domestic abuse, intimidating a witness, and telephone harassment.
Through investigation, deputies learned James had been harassing an ex-girlfriend via text messages. He confronted the woman early one morning as she was leaving her residence for work, and an argument ensued. James reportedly grabbed the woman by the neck and began to strangle her before punching her in the face. Deputies were unable to make contact with James, and they obtained a warrant for his arrest. The woman then reportedly received additional threatening messages from James on Facebook telling her to drop the charges.
Jerrod James has active warrants for Domestic Abuse Battery Involving Strangulation, Intimidating a Witness, and Telephone Harassment. He also has a Contempt of Court warrant related to child support. His last known address is on Johnson Ridge Lane in Thibodaux in Terrebonne Parish. LPSO deputies have been working with investigators with the Terrebonne Parish Sheriff's Office to attempt to locate James.
Anyone with any knowledge of his whereabouts is asked to submit a tip anonymously through Crime Stoppers Bayou Region by phone at 1-800-743-7433 or online at www.crimestoppersbr.org. Tips can also be submitted using the P3 Tips app on your mobile device. Tipsters could be eligible for a reward of up to $1,000 in cash if the information leads to an arrest.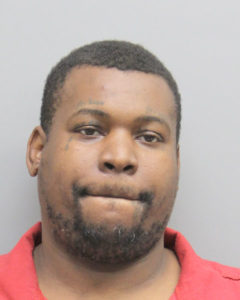 Thibodaux Man Wanted on Charges Stemming from Domestic Incident