Lafourche Parish Sheriff Craig Webre announced the arrest of Misty Kuramoto, 29, of Lockport on Wednesday. Kuramoto removed her ankle monitor and left her residence two days after being ordered to pre-trial home incarceration.
As previously released, Kuramoto was arrested on October 24, 2019, for a string of vehicle burglaries and thefts in the Lockport area. When deputies located her, she was found to be in possession of the stolen items which were later returned to the respective owners. She was also found to be in possession of a small amount of marijuana and drug paraphernalia. At that time, she was charged with three counts of Simple Burglary, two counts of Theft, Possession of Marijuana, and Possession of Drug Paraphernalia.
On November 4, 2019, she was ordered into the pre-trial home incarceration program. She was ordered to be confined to her residence in Lockport with an ankle monitor.
Two days later, at around 5 a.m. on Wednesday, November 6, the Lafourche Parish Sheriff's Office received an alert that Muramoto's ankle monitor was tampered with. Officers from the Lockport Police Department responded to her residence and found that she was not there which was a violation of the terms of her home incarceration. Through investigation, deputies tracked Kuramoto's location to a residence on East 23rd Street in Larose. Deputies located her at the residence, and she was taken into custody.
Kuramoto was booked into the Lafourche Parish Correctional Complex. She was charged with Simple Escape and Tampering with Electronic Monitoring Equipment. She was also booked again on the charges from the previous arrest. Her total bail is now set at $45,850.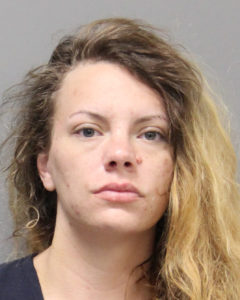 Woman Arrested in October Faces New Charges after Home Incarceration Violation