Lafourche Parish Sheriff Craig Webre announced the arrest of a Cut Off man for child molestation. Lain McMaster, 21, was arrested on November 14, 2019.
The Lafourche Parish Sheriff's Office recently opened an investigation into McMaster after learning he reportedly molested a girl under the age of 13. Investigators learned that during a recent incident at a Larose residence, McMaster allegedly touched the girl and stopped when someone approached.
On Thursday, November 14, deputies made contact with McMaster. During questioning, he admitted to his involvement in the crime.
McMaster was booked into the Lafourche Parish Correctional Complex in Thibodaux. He was charged with Molestation of a Juvenile Under the Age of 13. Bail is set at $100,000.
The investigation into McMaster is continuing. Due to the nature of the crimes and investigation, detectives believe there may be additional victims. Any other victims are encouraged to contact Lieutenant Sean Scott of the Lafourche Parish Sheriff's Office Criminal Investigations Division at (985) 532-4334.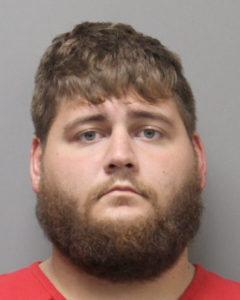 Cut Off Man Charged with Child Molestation